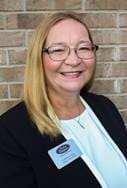 President
Email: [email protected]
Phone: (479)-208-2800
I have a love for the elderly and enjoy helping them be able to stay in a less limiting environment with the best quality of services including socializing and daily activities.
I have implemented and created multiple activities for the elderly including personal experience at Home Helpers Home Care.
Candace has 20 plus years of experience working with elderly in various roles, including significant work with those with Alzheimer's/Dementia. She is knowledgeable about Senior Center Events and Veterans Services and Activities, participating and preparing activities at various levels through multiple community programs. Sales and Marketing for several years and Patient Navigator Care Manager for Home Helpers Home Care and Board Member for Senior Care Alliance for many years.