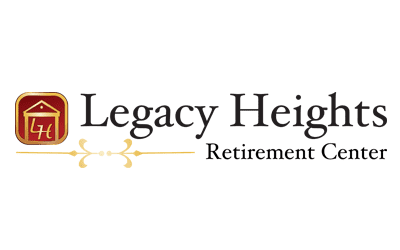 Have you ever wondered what it would be like to live in an upscale environment where your utility costs are paid, all of your meals are cooked for you, with someone to take care of your weekly housekeeping and laundry needs, and you still have the freedom of independent living? We would like to take this opportunity to introduce you to the premier retirement residence of choice in the Arkansas River Valley area…Legacy Heights.
Not a nursing home, not an Assisted Living facility, this is true Independent Retirement living at its finest.
Our residents feel the sense of belonging to a neighborhood of friends, sharing laughter and experiences that continue to strengthen our community. We are more than just a retirement community; we are an active and loving family. All of the amenities that are provided create more time for you to do the things enjoyed most- without the responsibility of maintenance and upkeep of a house or property. The monthly fee you pay depends upon the size of the apartment you choose. There are no long term leases. Rent is on a month-to-month basis, with no buy-in fees. Truly, the only way to fully convey what we offer at Legacy Heights is to invite you to come by and take a tour of our community.