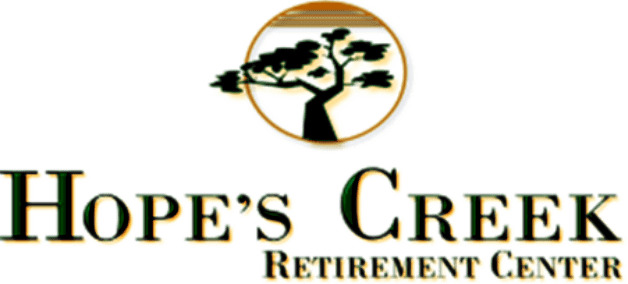 The Good Life Starts Here!
Hope's Creek Retirement is an Independent & Assisted Living Community. We are proud to be the areas premier choice for senior living in the River Valley Area.
Retirement Living & Assisted Living has often been called the best of both worlds. Retirement living is a great choice for those who are ready for someone else to do the cooking, cleaning, and upkeep; while Assisted Living is a great option for those who need help with those things and more such as medications, coordination of medical care, and acitivites of daily living, but still want to maintain as much independence as possible.
Our motto is simply this: "The Good Life Starts Here". What this means to us is that we are here to help manage the everyday stressors of life so you can truly enjoy the golden years! Our caring and qualified team is ready and willing to step in where needed to help you prepare for and enjoy your day. We have a commitment to quality care in a family environment, and are we are proud to be recipients of the 2015 Arkansas Governors Quality Program Challenge Award, and the 2014 National Healthcare Association Bronze Award.
We encourage you to visit our frequently asked questions page and stop by for a tour. We will be happy to show you how to start your good life here!