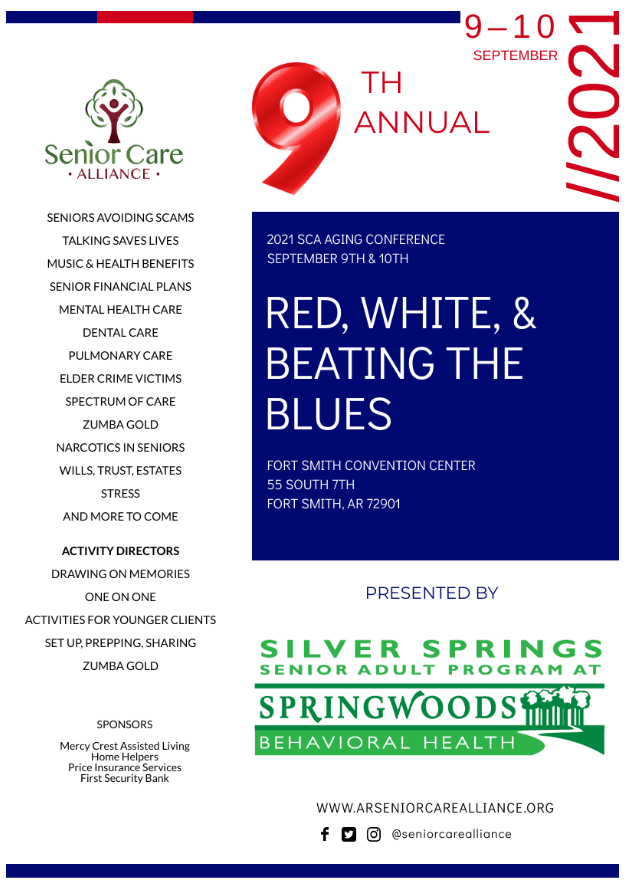 2021 Aging Conference Update
Hello All, due to the continued rise of Covid-19 infections in our communities, we have once again decided to host our Aging Conference via Zoom.
Springwoods Behavioral Health is our presenting sponsor. Additional sponsors include: Mercy Crest Assisted Living, Methodist Village Senior Living, Price Insurance Services, First Security Bank, Johnson Regional Medical Center – Senior Care, Area Agency on Aging, The Elrod Firm, and Legacy Heights & Memory Lane.
We are really looking forward to seeing everyone next year! Message us for more details or visit our website.