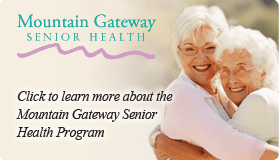 Mountain Gateway Senior Health is a 10-bed inpatient unit providing psychiatric, diagnostic and treatment services for patients who are facing the struggles of the aging process. Referrals can come from physicians, healthcare professionals, nursing facilities, assisted living facilities or family members. A confidential assessment can be scheduled at no cost in the person's home, at the hospital, or in a nursing facility.
If admission is indicated it will be done under the supervision of Mountain Gateway Senior Health licensed psychiatrist and medical director. The average length of stay is 14 days. Medicare and most major health insurance plans cover qualified patients. These programs can be utilized in
assisting clients in maintaining their quality of life. The MGSH offers a unique treatment approach and is staffed by licensed clinical professionals.
https://www.eomchospital.com/MountainGatewaySeniorHealth.aspx